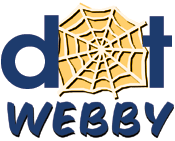 We're sorry. You have encountered a temporary error.

To try your request again, use your browser's "Back" button, and return to the previous page.

If the problem persists, please contact Customer Service at whoffman@terrehautehousing.org.
Error: Error while opening Dot Database:[Microsoft][ODBC Microsoft Access Driver] Not enough space on temporary disk.

Solutions to your database connection

1. Check that you haven't change default database path and name
2. Check that your web server has Access 97 or 2000 ODBC installed
3. Check that you have read, modify and delete permissions over database folder and database file
4. Open your database with Access program and select Repair Database option
5. Select other connection method like other connection string or DSN
6. Make sure your database is connected to the right directory of your web site. Click here to find your web site directory.
---
DotWebby™ is Powered by DotTrend, Inc.©